Farmers Market Tour of Purple Sage, Smith Berry Farm, and Kelley Orchards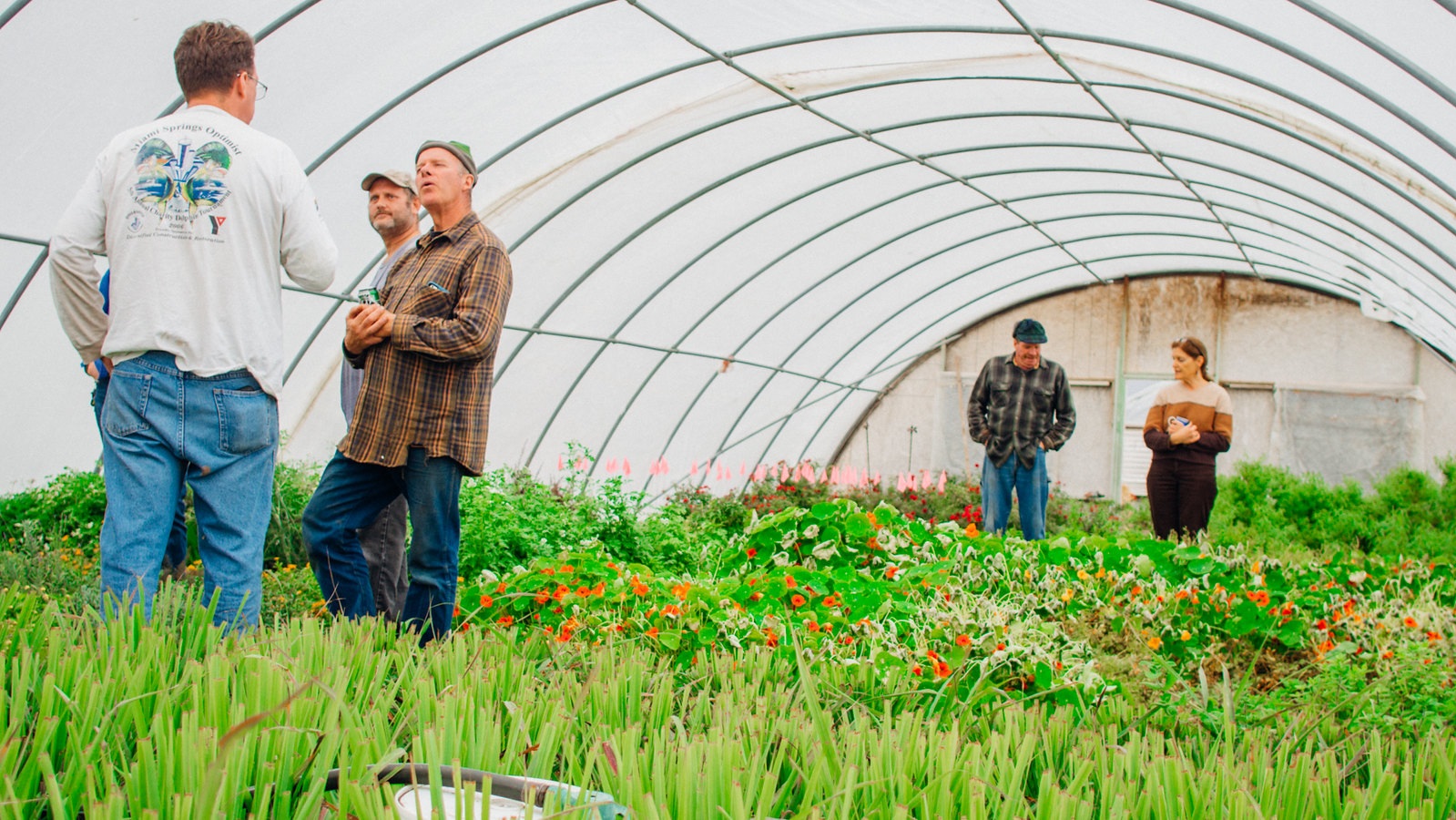 On August 11, from 9 am to 5 pm, visit Boise Farmers Market farms and see where your food is grown.
Farmers Market Tour: Purple Sage, Smith Berry, Kelley Orchards
Sunday, August 11, 2019 at 9 AM – 5 PM
Meet at the Boise Farmers Market, 1500 Shoreline Dr, Boise, Idaho 83702
Tickets are $10 through Eventbrite
Spend a day learning about three amazing farms in the Treasure Valley! You'll get to meet the farmers, tour their farm, and learn about how they are growing sustainably and feeding the community.

We'll start out by meeting at Boise Farmers Market location on Shoreline Drive to load up on the tour bus. The day will include tours of three farms. There will be a picnic midday (included with your ticket!). Purple Sage and Kelley Orchards will have market stands set up on site, so you will be able to purchase goods directly from the farm! We'll have coolers available for your groceries, so no need to worry about the heat!

This tour is set up for adults and children over the age of 10 years old. Please do not buy tickets for children under the age of 10. This is an educational tour and does not have activities for children. These are working farms and your children will not be able to run freely around or leave your side.

Purple Sage Farms: For nearly 30 years, Purple Sage Farms has specialized in growing a wide range of organic herbs, greens and vegetables. Today, that has expanded to over 250 varieties of crops ranging from the familiar and traditional to the obscure and exotic, whether they are culinary, medicinal or both. Their artisan products are crafted to perfection at the on-farm commercial kitchen.

Smith Berry Farm: Jo Anne and Byron Smith started their strawberry farm in 2002. They now grow up to 4,000 pounds of strawberries in a season. More commonly known as "The Strawberry Lady", Jo Anne says strawberry farming is hard work, but "I respect that customers prefer to not have chemicals on their strawberries." The berries are so popular at market that they usually sell out within the first hour!

Kelley Orchards: Kelley Orchards is a small family farm near Weiser, Idaho. Here, Ron and Kimi Kelley grow apples, peaches, nectarines, plums, pluots cherries, pears, berries, grapes and tomatoes. They also produce a line of tasty dried fruit containing absolutely no additives.